ISSA EMEA - main industry partner of the Cleaning Forum Conference!
The Cleaning Forum 2023 conference, accompanying the Cleaning Expo in Poznań, will be held under the auspices of the global association ISSA EMEA. The presence of the Association's representative, Ms. Alexandra Goman (Education and Training), who will give a 15-minute speech before the debate, may be of additional value to the event's participants.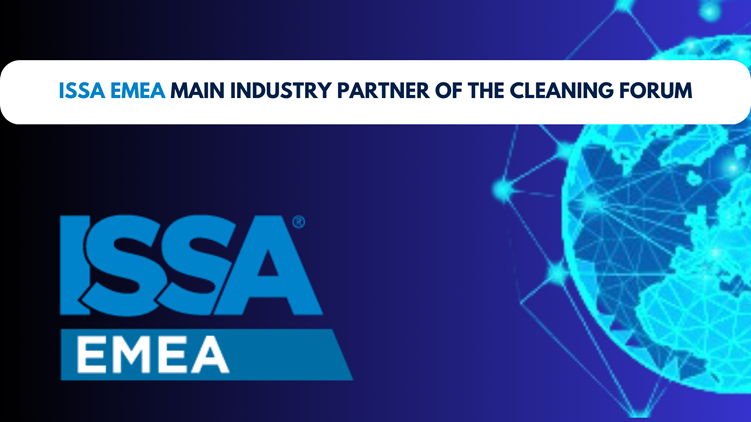 ISSA EMEA is the regional branch of the World Cleaning Industry Association, operating across Europe, the Middle East and Africa. As the world's leading trade association for the cleaning industry, ISSA is committed to changing the way the world views cleaning, providing its members with the business tools they need to promote cleaning as an investment in human health, the environment and improving the bottom line.
- The common goal of our team is to use our knowledge and experience in the cleaning industry to make the best possible decisions for everyone - stresses Toni D'Andrea, director of ISSA Europe, Middle East & Africa (EMEA). - For years, ISSA has set high standards in the global market. This includes everything from training and skills to supporting charitable initiatives and disadvantaged communities. ISSA EMEA offers its full commitment to modernizing the cleaning industry and supporting new events that will thrive within the system - says the ISSA EMEA director.
ISSA EMEA's endorsement of the Cleaning Forum conference is an invaluable benefit for the event's participants and partners, as well as a broad promotion among the global community of the best solution providers in the cleaning industry!
We cordially invite you to the CLEANING EXPO Professional Cleaning Fair and CLEANING FORUM conference on October 24-25, 2023, Poznań International Fair - Poznań Congress Center!