Plan 2023 with CLEANING EXPO!
The satisfaction of the participants of the previous CLEANING EXPO 2022 fair prompts us to work hard on an even more successful meeting of the professional cleaning community in 2023. Create with us another - the second - edition of the event! Join the group of satisfied companies, apply for the CLEANING EXPO 2023 fair and take advantage of the participation offer!

The CLEANING FORUM conference was a complement to the first edition of the Professional Cleaning Fair - both events constituted a compendium of knowledge for professionals on solutions important in the cleaning sector. A professionally prepared, comprehensive exhibition, as well as accompanying events, attracted a large number of specialists to Poznań. All the stands were very popular, and the conference rooms were filled with industry audience.
For two days at level 1, the Poznań Congress Center presented new products in the field of cleaning, innovations, as well as products that will set trends for the coming years! Two days of the CLEANING EXPO fair were marked by business talks, finalizing contracts and contracts, and industry integration.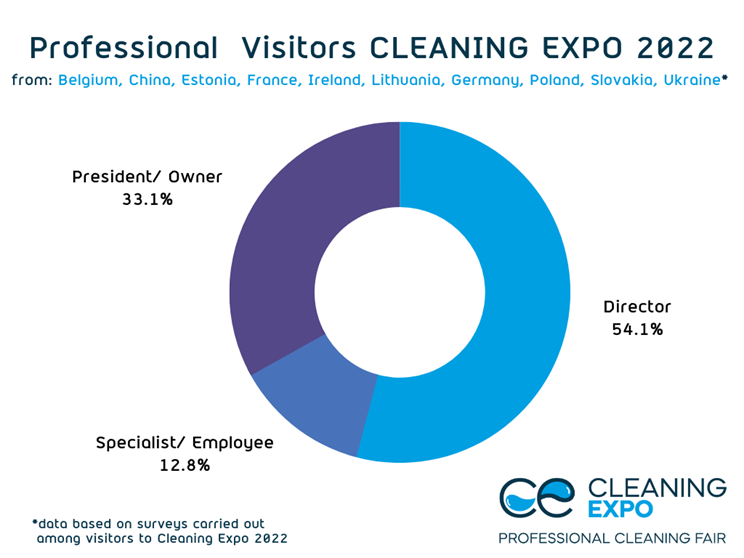 The main reason for visiting visitors
93% - getting to know trade fair novelties and exchange of opinions
82% - meeting with specific exhibitors
67% - participation in selected Forum panels
Decision-makers from large and medium-sized companies prevailed
87% of visitors are the owner, president or director of the company
72% represented a company employing over 50 people
International talks about the industry
Visitors from abroad came to us, among others from: Belgium, China, Estonia, France, the Netherlands, Ireland, Lithuania, Germany, Slovakia and Ukraine.
79% are very satisfied with their participation in the fair and the forum
87% declare participation in the next edition
CLEANING EXPO 2023 is coming - SAVE THE DATE!
Intensive preparations are currently underway for the next edition of the CLEANING EXPO fair. From October 24 to 25, 2023, Poznań Congress Center will be filled with modern products, chemicals and detergents, materials, machines and devices for the cleaning industry.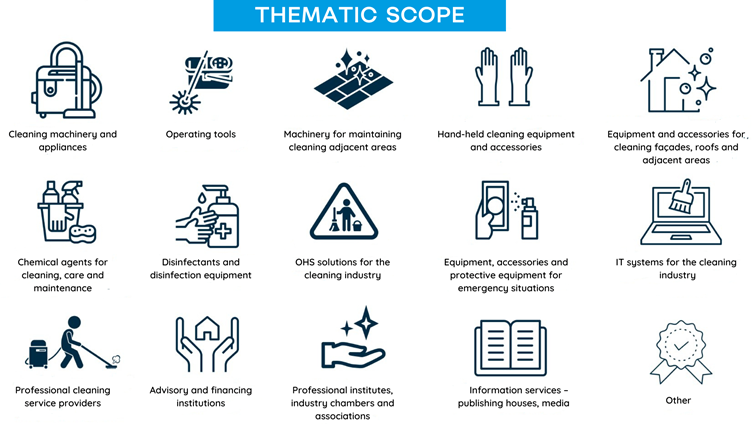 Inspire us with your activities, create a program with us, join the prestigious group of partners of the CLEANING EXPO 2023 fair!
We will be happy to prepare an offer for you and answer your questions:
e-mail.
witold.lipinski
e-mail.
liliana.biegon